Events
2022-16-03

: Holi Festival
On 16/03/2022 Holi Festival Was Celebrated With Great Pomp In Our School Premises. Intellectually Disabled Children Celebrated Holi In A Simple Way By Applying Abir And Gulal Made Of Natural Flowers To Each Other. School Students Vinay Vyas And Deepika Vyas Were Made Radha Krishna. On This Occasion, Special Teacher Mahesh Kumar Pareek And Members Of Praveen Jodhpuri Likhmidas Satsang Committee Presented Melodious Songs And Bhajans Of Hori Children Danced Fiercly On The Songs Of Hori Flowers Showers Were Also Done. Institution Chairman C.P. Sancheti, Secretary M.M. Agarwal, Treasurer Mr. D.M. Kumbhat Principal Mrs. Shashi Jain, Course Coordinator Dr. Mahendra Kumar Choudhary And All Teachers Played Holi With Flowers And Gulal Along With Intellectually Disabled Children.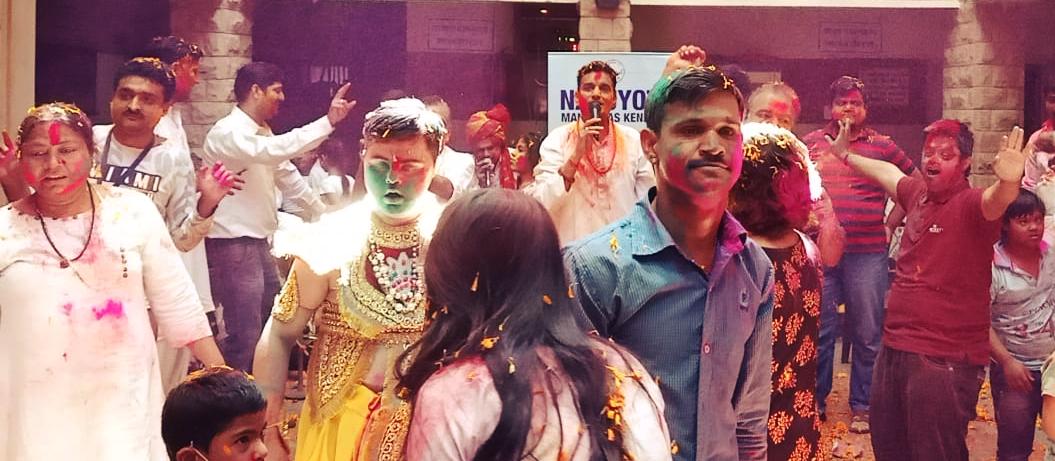 ---
2022-03-12

: Blood Donation Camp
A Blood Donation Camp Was Organised By Navjyoti Manovikas Kendra On 12.03.2022 By The Joint Aegis Of Rotary Blood Bank Steering Comitee And Navjyoti Manovikas Kendra.Total 35 Students Of D.ed And B.ed Special Teaching Course of Navjyoti Manovikas Special Teacher Training College Along With Teachers Donated Blood In This Camp.With The Help Of The Director Of Rotary Blood Bank Steering Comitee Mr. Vinod Bhatia ,CMO Dr. Trilokchand Secretary Mr. Surendranath Bhargav ,Member Of Medical Team Ms. Seema, Laxman, Ram,Vinod Rao, Chairman Of Navjyoti Manovikas Kendra Mr.C.P. Sancheti , Vice Chairman Mr. Nirmal Bhandari, Secretary Mr. M.M. Agarwal, Treasurer Mr. D.M. Kumbhat, Member Mr. Manoj Mehta, Principal Mrs.Shashi Jain, College Principal Dr. Mahendra Kumar, And All Other Members Of Navjyoti Manovikas Kendra The Camp Was Successfully Conducted.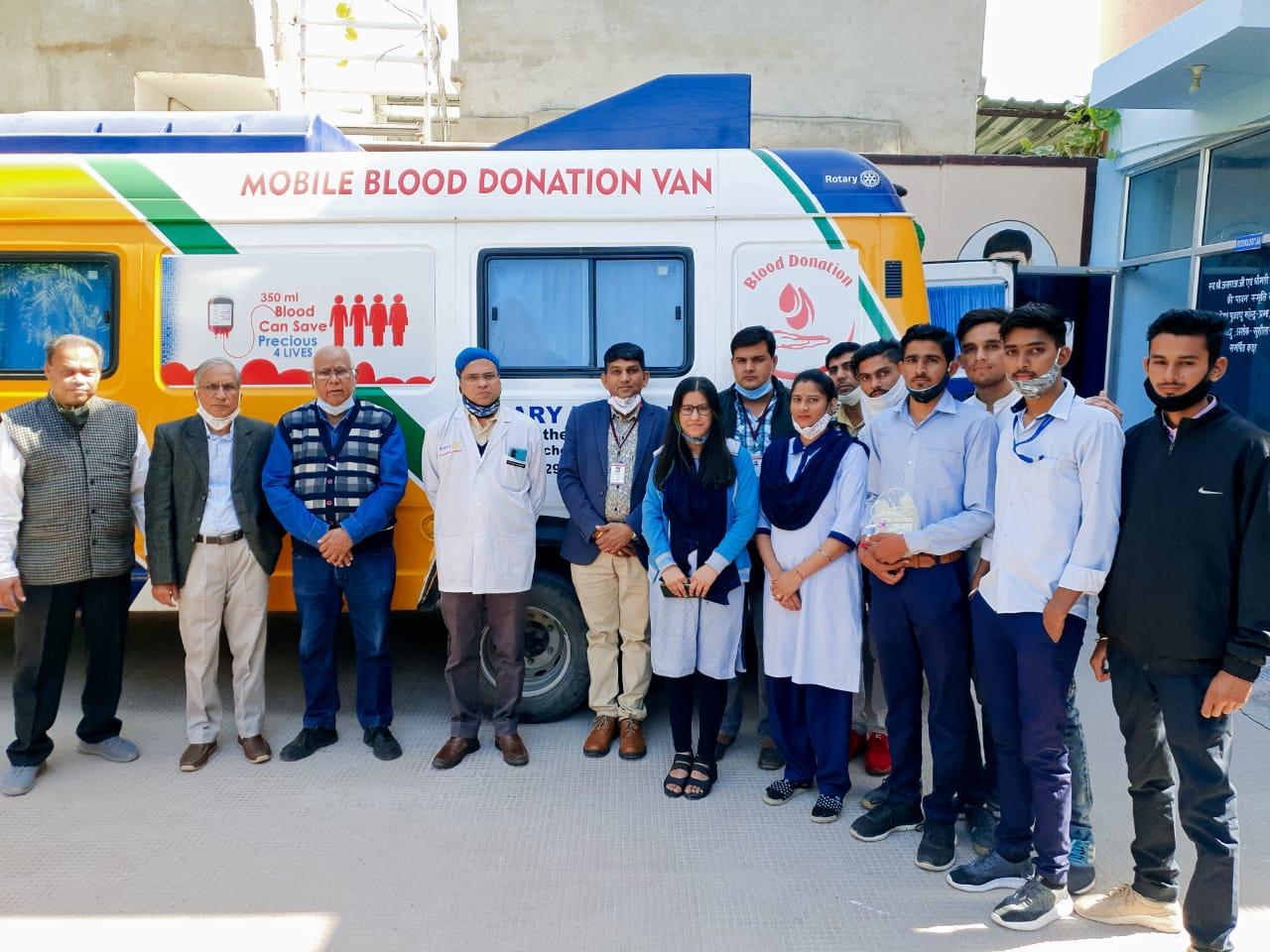 ---