Events
2015-02-28

: Silver Jubilee Function
Navjyoti Manovikas Kendra has celebrated its Silver Jubilee Function on 28th Feb. 2015 at Rotary Club Jodhpur. The dignitaries invited for this function were: Shri Sushil Vyas, Senior advocate Bombay High Court andamp; President of Marwari Sammelan, Special Guest: Shri Prasanna Kumar Pincha- Former Chief Commissioner of persons with Disabilities, Govt. of India New Delhi, Guest of Honour: Shri Sanjay Sharma- Senior Divisional Manager, Life Insurance Corporation of India, Jodhpur.
Important events of the Function: Inauguration of "Souvenir" fourth school magazine by our honourable Chief Guest shri Sushil Vyas Sahab.
Opening ceremony of new "Brochure" by our Guest of Honour, Shri Sanjay Sharma. He had generously financed us for constructing a new vocational wing for our children.
Our next presentation was speech of Shri Prasanna Kumar Pincha, who is known to be a powerhouse of knowledge, he delivered a very motivational and mind-blowing speech which had sensitized and energized all the guests present there.
After the speeches, Cultural programme of our special children's started. Programme began with classical dance performance worshiping -Lord Ganesha andamp; Goddess Ma-Saraswati, Performer was one of our special girl who excels in all kinds of dances. There were many beautiful dances, Skit, western beats andamp; Instrumental rhythm performances by our special children which were praised by the viewers.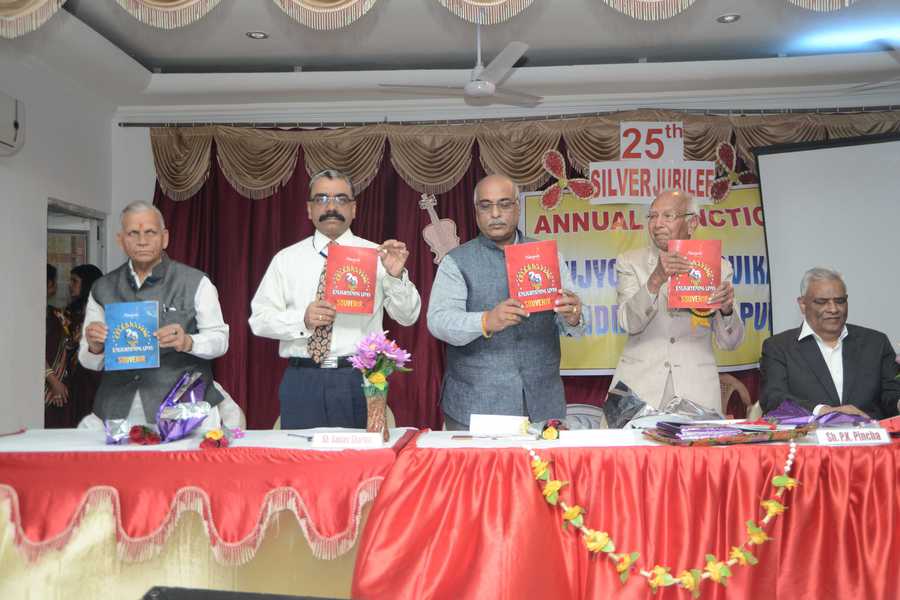 ---