Events
2018-03-18

: Annual Function
Navjyoti celebrated its Annual Function on the 18th March 2018 at S.N. Medical College Auditorium with a great fanfare. The event was the largest ever function of the school and the auditorium with 550 seats was packed and attended by the parents of students, dignitaries and well known citizen of Jodhpur.
Justice Prakesh Tatia- Chairman Human Right Commission was the Chief Guest, Shri Dhannaram Purohit- Disability Commissioner was Guest of Honour and Shri Suresh Gandhi – MD, Umaid Heritage was the Special Guest.
Sh. C.P. Sancheti – Chairman of the school welcomed the guests and gave detailed information on working and future program of the school.
Justice Tatia delivered a moving speech on the Children with disabilities. Shri Purohit also deliberated on the Government programs for Special Children.
The School children with our D.Ed. College students and teachers gave a stunning performance of dance and music with great applaud by the audience, It lasted for more then 2 hours. The meritorious students of school and college were presented certificates.
Sh. Suresh Gandhi was felicitated by the school for consenting to construct the 2nd floor.
The audience reacted that they had not seen such rendering in Jodhpur and specially as performed by the Special Children. It brought tears to their eyes.
The credit for the performances goes now doubt to the Children but also to the teachers and choreographers who worked hard for last three months.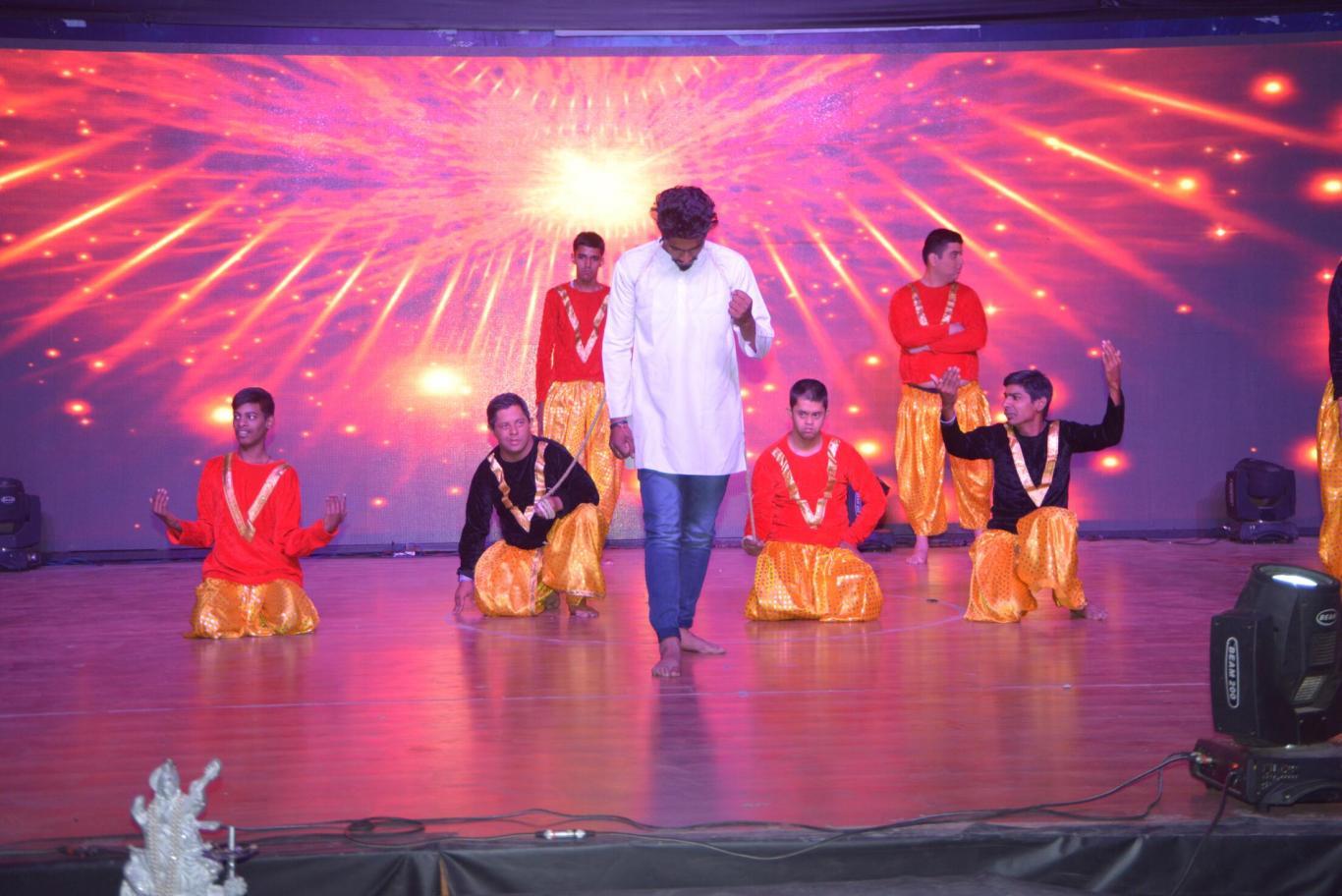 ---